Hi everyone,

It's our first newsletter of the month and we have some great content this week, starting off with the latest Xdebug update for the past two months from Derick Rethans.This week we also have the 6th eAP from PHP storm and the latest update from Laravel 10. For our podcasts we have a new episode from Maintanable, with guest Naomi Cedar on Centric community building. Spicy opinions abound over at Stack overflow with results from their latest developer response on their opinions about AI. If you're on the lookout for insights on your career growth as an engineer, head on over to Developer tea for the topic on improving your clarity on your leadership journey. Finally, we have some very useful articles, including whether to lock, or not to lock databases, Exploring aggregates, a cheatsheet for Selenium with PHP and harnessing the power of AWS with PHP. We have all that and more, so we do hope you enjoy this week's newsletter. If you're a student or developer on the move and want the latest PHP news and updates in one place, then subscribe to PHPWeekly.

If you have an article, tutorial or podcast that you would like to be featured in our newsletter, feel free to reach out to us at [email protected].

Do follow us on our social media channels on Twitter and Facebook.

All the best,
Adrian
Please help us by clicking to our sponsor: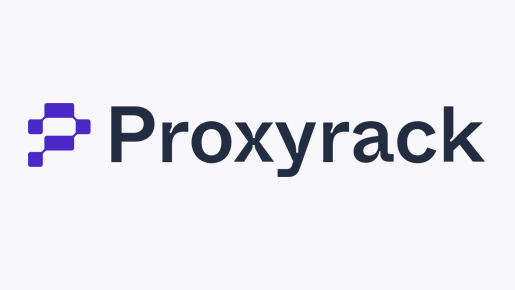 Get Reliable, Fast & Quality Proxies, Without the Tradeoffs
Scrape or crawl any amount of data, without having to worry, settle or break the bank. Buy HTTP, SOCKS & UDP proxies you can set and forget.
Articles
PHP Wishlist: Nested Properties
Next on my PHP wishlist are nested properties. This idea is less realistic than others, it's more me thinking out loud. I don't have a good syntax proposal for this, and I'm not even sure it's the best solution for my problem. But it's the best I've come up with so far.

Understanding Concurrency in PHP
The term concurrency refers to a situation where two or more activities occur at the same time. In software, concurrency is the ability to execute multiple tasks or processes simultaneously. Therefore, concurrency has a substantial impact on overall software performance.

Taming the Request Avalanche: Rate Limiting in PHP to Safeguard Security and Turbocharge Performance!
This article aims to explore the concept of rate limiting, its significance, and practical strategies to implement it effectively in Laravel applications.

Unveiling Laravel Telescope: Boost Your Web Development Experience
Hello, fellow coders! Today we're diving deep into Laravel Telescope, a powerful debugging assistant for Laravel, which simplifies the debugging and monitoring processes.

Pessimistic Locking vs Optimistic Locking
To lock or not to lock? Why? First, we need to know why we need database locking, and for that what is better than a real-life scenario.

MapEntity attribute: Your New Symfony Best Friend
The goal of this ParamConverter is simple: based on the controller route, it automatically finds the element we are looking for, by making the database request and return a 404 error if the element has not been found.
Jobs

Web Scraping Specialists Wanted
If you're a skilled Web Scraping Specialist with a knack for creative problem-solving, join our remote team to gather data from e-commerce websites and enhance our data-driven solutions. Embrace challenging projects, overcome blocking technologies, and collaborate with a diverse global team in a flexible, fast-paced environment.

Junior PHP/Python Developer - Remote
We're looking for Full-Stack Developers to join our dynamic remote international team. As a developer, you'll work on a range of projects, including Business Intelligence systems, Legal SaaS, and cutting-edge online projects. You'll be responsible for improving legacy systems, monitoring technical systems, and delivering high-quality solutions. You should be proficient in front-end and back-end development, have strong problem-solving skills, and experience with Python, PHP, Postgres, MongoDB, and Linux servers. If you're a self-motivated team player, apply now.

Technical Support Manager - Remote
Are you interested in programming but don't have the experience yet to be a skilled developer? Join our team as a Technical Support Manager and be part of our SaaS company's success. You'll work closely with our customers to provide timely solutions, troubleshoot technical issues, and contribute to feature development. Using your skills, you'll quickly identify and resolve issues, while also working closely with our team to deliver an exceptional customer experience. You don't need to have programming experience to succeed in this role, but you should have a passion for technology and a desire to learn. You will help us enhance our products and deliver an outstanding customer experience.
Tutorials and Talks

API Authentication in Laravel
When it comes to Authentication in Laravel, there are a lot of options. But what should we use when it comes to authenticating your API?

Multi-Role System in Laravel
In Laravel, you can implement a multi-role system by utilizing various built-in features and techniques. Here's a general approach to implementing a multi-role system using Laravel.

Laravel Type Casting
Type casting in Laravel allows you to specify the data types for individual attributes in a model. Laravel automatically converts attribute values to the relevant types when you fetch data from the database depending on your casting definitions.

Working with Files. How do I use file handles?
To use the file functions we saw in the previous solution, you simply need to point them at the file they have to read, using a path that's relative to the PHP script that executes the function.

PHP Late Static Binding Explained
When a method is declared as static, it means that the method belongs to the class itself rather than an instance of the class.

Implement Custom Lambda PHP
While Lambda supports several programming languages out of the box, PHP is not officially supported. However, with the flexibility of Lambda Layers, it is possible to create a custom PHP runtime environment for Lambda functions.

Tips and Tricks for Effective Datetime Management in Laravel
Use a trait to manage date and time in Laravel so you end up with optimized code.
News and Announcements
Xdebug Update: June 2023
In this monthly update I explain what happened with Xdebug development in this past two months. These are normally published on the first Tuesday on or after the 5th of each month.

PhpStorm 2023.2 EAP #6
This build brings improvements for generating PHPDocs, support for Laravel Pint, a single point of access to all PHP framework plugins, line granularity for Git commits, and an alternative Light theme for the new UI.

Laravel 10.14 Released
This week, the Laravel team released v10.14 with a new can validation rule, define custom Gate denial response, global HTTP client middleware, HTTP client convenience methods, and more:

Raw Query Output With Bindings is Coming to Laravel 10
Laravel 10 is getting a long-awaited feature to get the raw SQL query, including bindings.

SymfonyLive Berlin 2023 - Announcing the first 5 speakers!
SymfonyLive Berlin 2023, conference in German language only, will take place from October 5 & 6! We will also organize pre-conference workshops on October 3 & 4. Enjoy the regular registration until Wednesday, July 5th!

A Week of Symfony #861 (26 June - 2 July 2023)
This week, Symfony 5.4.25, 6.2.12 and 6.3.1 maintenance versions were released. Meanwhile, development activity focused on deprecating more features for the upcoming Symfony 6.4 version and removing those deprecated features in the 7.0 version. Both versions will be released at the same time according to our release process.

The Cakephp Conference: Los Angeles, Ca. Sep 28Th - 30Th 2023
Planning to attend? Here's some things you'll need to know!
Podcasts and Vlogs
PHP Ugly: 341: Embarrassing Ourselves for PHProfit
This week on the podcast, Eric, John, and Thomas talk about PHP 8.3, Laravel toRawSQL, Active Record, Jetbrains AI, and more...

The Stack Overflow: Developers use AI tools, they just don't trust them (Ep. 586)
The home team shares what our Developer Survey respondents said about AI, spicy opinions about recent Apple unveilings, and an update on crypto regulation.

Maintainable Podcast: Naomi Cedar - People-Centric Community Building
Robby has a chat with Independent Python Instructor and Consultant, Naomi Ceder (she/her/hers). Naomi values clear organization, separation of concern and capsulation, visibility instrumentation, and tests when it comes to creating a legacy piece of code that will be continuously useful.

Developer Tea: Career Growth Starts With Improving Your Clarity
Improving your clarity is the beginning of your journey in engineering leadership. This takes courage and patience, but the investment will benefit everyone you influence, including yourself.

Shoptalk Show: 572: Text Sqwunch Property, Figma Developer Mode, Stripe Elements
Dave reports back from the Figma Conference, how to build a better developer to designer bridge, do clients really want to update their website, using Stripe in 2023, permissions and sharing, and are you feeling overwhelmed by CSS in 2023?

WP Builds: 332 – Transitioning from clients to products in WordPress
On the podcast today we have a lovely conversation with Derek Ashauer. He's been working with WordPress for many years, and has gone through a few changes during that time.

WP Briefing: Episode 59: A Polyglot's WordPress
Join WordPress Executive Director Josepha Haden Chomphosy in the 59th episode of the WordPress Briefing. Today she invites guest speaker Alex Kirk to discuss Polyglots' work to continue to help bring translation to WordPress.
Why Talking To Users Is A Must For Every Product Team
Would you let someone design your house without talking to them first? Of course not! How could they possibly know what you need from your living spaces and what aesthetics you enjoy without at least one conversation.

Rust for PHP Developers
A good introduction to Rust given by Nuno at the PHP UK Conference this year.

Setting WordPress Coding Standards per project using Composer
PHP Code Sniffer helps us to achieve uniformity of code styles, we also can add other standards, like WordPress Coding Standars, some companies define their own standards etc.

Lenses in PHP
Getters and setters are two commonplace ideas in programming. It is highly likely that you — the reader — have, at some point, encountered the aforestated operations.

Building Blocks: Exploring Aggregates, Sagas, Event Sourcing with Ecotone
In the world of software development, we often find ourselves juggling various technical concerns, infrastructure considerations, and complex integrations.

CheatSheet for Selenium with PHP
Here's a cheatsheet for Selenium with PHP using the Facebook WebDriver library (php-webdriver).

Harnessing the Power of AWS with PHP and build Scalable Web Application
In this article, we will explore the benefits and possibilities of using AWS with PHP to create scalable, high-performing web applications.
Interesting Projects, Tools and Libraries
nathancox/hasoneautocompletefield
A CMS form field for adding has_one relationships using autocomplete.

zmecust/laravel-permission
a laravel package about permission management.

glitchit/ds-yii2-tcpdf
Replacement for drivesoftz/yii2-tcpdf abandoned package - TCPDF is a PHP class for generating PDF documents and barcodes.

wp-user-manager/wp-optionskit
A toolkit for developers to create administration options panels for WordPress powered by Vuejs.

hulang/think-log-driver
Laravel Ecommerce Module built on top of AsgardCMS.

visithor/visithor-bundle
Visithor Bundle for Symfony.

arthedain/nova-excel-helper
A Laravel Nova tool.

ecrmnn/laravel-https
Force HTTPS in your Laravel application.

sergeevpasha/laravel-dpd
Tiny DPD API wrapper for Laravel.

scaytrase/symfony-multisite-bundle
Bundle for splitting content depending on the host requested.
Please help us by clicking to our sponsor: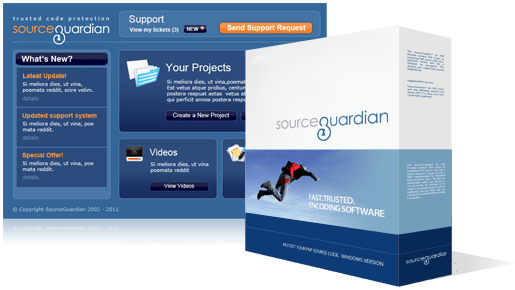 Protect your PHP Code
Why not try SourceGuardian 14.
Click here to download
a 14 Day Trial copy. Protect your code using Windows, Linux or Mac and run everywhere with our free Loaders.
So, how did you like this issue?


We are still trying to grow our list. If you find PHP Weekly useful please tweet about us! Thanks.
Also, if you have a site or blog related to PHP then please link through to our site.
unsubscribe from this list
|
update subscription preferences