Hi everyone,

Old habits are hard to break, when you're used to something it's difficult to adapt to a new system, but sometimes you discover a method that simplifies things. It could improve your process or cut down your task so you can do other things. By incorporating request query filters it may help streamline your APIs in Laravel. This week we also have new releases from Symfony 6.3 and PHPstorm. We've also included Symfony's newsletter for August so you're updated on the latest developments with Symfony. Laracon EU has also announced their return to Amsterdam next year, so be on the lookout for that. In podcasts we have new episodes from Laravel News on concerning enums and zero-downtime Forge. Developer Tea discusses the optimisation learning costs and on WP Builds they ask the question of whether web design clients are only interested in what they can see. Finally in our Reading section we have AI image moderation with Laravel workflow, and best practices for Interacting with External APIs. We have all that and more, so we do hope you enjoy this week's newsletter. If you're a student or developer on the move and want the latest PHP news and updates in one place, then subscribe to PHPWeekly.

If you have an article, tutorial or podcast that you would like to be featured in our newsletter, feel free to reach out to us at [email protected].

Do follow us on our social media channels on Twitter and Facebook.

All the best,
Adrian
Please help us by clicking to our sponsor: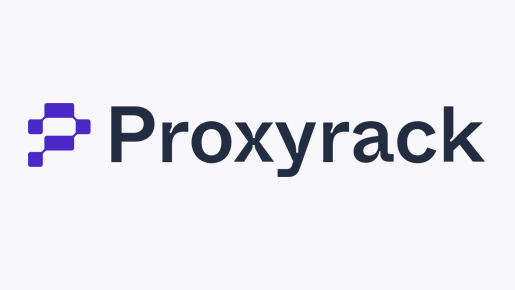 Get Reliable, Fast & Quality Proxies, Without the Tradeoffs
Scrape or crawl any amount of data, without having to worry, settle or break the bank. Buy HTTP, SOCKS & UDP proxies you can set and forget.
Articles
The Newest Upgrades and Features for Laravel 10.2
Laravel 10.2 continues the legacy of its predecessors by introducing several new features and improvements.

Auto-registering custom Doctrine types in Symfony
When using PHP and Symfony, Doctrine is the go-to library to manage the persistence layer.

Unleashing the Power of Advanced PHP: Beyond the Fundamentals
Welcome to a deep dive into advanced PHP tools and features. If you've been following our articles "A Beginner's Guide to Essential PHP Syntax" and "Exploring Advanced PHP Syntax Elements," you're in for a treat.

Exploring the New Features and Enhancements in PHP 8.3: A Deep Dive into the Latest Updates (Part 1)
There are many new features in 8.3 and this makes my default coding language more elegant and developer friendly.

Simplify Your Laravel API by Incorporating Request Query Filters to Reduce Code Lines
Here's an illustration of retrieving diverse users depending on the query parameters provided.

Circuit Breaker Pattern in PHP
The Circuit Breaker pattern is a design pattern used in software development to enhance the stability and resilience of a system by preventing it from repeatedly making calls to a service or component that is likely to fail.
Jobs

Web Scraping Specialists Wanted
If you're a skilled Web Scraping Specialist with a knack for creative problem-solving, join our remote team to gather data from e-commerce websites and enhance our data-driven solutions. Embrace challenging projects, overcome blocking technologies, and collaborate with a diverse global team in a flexible, fast-paced environment.

Junior PHP/Python Developer - Remote
We're looking for Full-Stack Developers to join our dynamic remote international team. As a developer, you'll work on a range of projects, including Business Intelligence systems, Legal SaaS, and cutting-edge online projects. You'll be responsible for improving legacy systems, monitoring technical systems, and delivering high-quality solutions. You should be proficient in front-end and back-end development, have strong problem-solving skills, and experience with Python, PHP, Postgres, MongoDB, and Linux servers. If you're a self-motivated team player, apply now.

Technical Support Manager - Remote
Are you interested in programming but don't have the experience yet to be a skilled developer? Join our team as a Technical Support Manager and be part of our SaaS company's success. You'll work closely with our customers to provide timely solutions, troubleshoot technical issues, and contribute to feature development. Using your skills, you'll quickly identify and resolve issues, while also working closely with our team to deliver an exceptional customer experience. You don't need to have programming experience to succeed in this role, but you should have a passion for technology and a desire to learn. You will help us enhance our products and deliver an outstanding customer experience.
Tutorials and Talks

Create Custom Blade Directives in Laravel
One use case I recently stumbled upon, is formatting money, with the currency. For sure I can create a helper function and call it.

CodeIgniter 4 Create Custom Validation Rule Tutorial
Creating personalised validation rules in your CodeIgniter 4 applications is critical for assuring data accuracy and user input integrity.

Simple broadcasting with Laravel and Livewire without Websockets
Sometimes you have a small application and from cost and effort perspective you don't want to spend more money and time on implementing Websockets in your application to give the real-time feelings to your users.

Understand Language Constructs in PHP with Examples
When programming in PHP, understanding its language constructs is essential for creating functional, and dynamic applications. PHP provides a rich set of built-in language constructs that serve as the foundation of your code.

PHP throw vs throws
In PHP, "throw" and "throws" serve different purposes and are used in different contexts.

Using AWS S3 for Laravel Storage
I know, I know! I was there too, trust me. The AWS dashboard can be intimidating, confusing, seemingly overkill for what you are trying to do, and compared to other popular resources out there it is easy to completely dismiss AWS altogether and roll with something else.

Understanding Expressions in PHP: A Comprehensive Guide
Expressions are the very essential part of any programming language, that allows us to perform any calculations, make decisions, and manipulate data.
News and Announcements
Symfony 6.3.4 released
Symfony 6.3.4 has just been released. Here is the list of the most important changes since 6.3.3

PhpStorm 2023.2.1 is now available
PhpStorm 2023.2.1 is a minor update, and it includes a host of bug fixes and quality-of-life improvements.

Log Viewer v3 is out
Log Viewer v3 brings several quality of life features that I'm sure you will enjoy - different log format support, and email previews.

Laracon EU 2024 - Save the date!
The flagship Laravel event in Europe returns to Amsterdam for 2024. Join us in Amsterdam for two days of fantastic talks and community networking with the most talented Laravel developers in the world.

CakeFest The Cakephp Conference
Los Angeles, Ca - Sep 28th - 30th 2023.

A Week of Symfony #869 (21-27 August 2023)
This week, Symfony 5.4.28 and 6.3.4 maintenance versions were released. Meanwhile, the upcoming Symfony 6.4 version added a new AutowireLocator attribute, improved the security of the login throttling logs, and added a command to download missing AssetMapper packages. Lastly, we announced the last Call for Papers days and a hackathon for the SymfonyCon Brussels 2023 conference.

Symfony Newsletter - August 2023 Edition
Get a glimpse into what's happening with Symfony this month!
Podcasts and Vlogs
PHP Ugly: 349: PHP Blame Game
This week on the podcast, Eric, John, and Thomas talk about PHPgasams, Laravel's new createOrFirst, Doctrine, Livewire3 release, and more...

Laravel News Podcast: Zero-downtime Forge, scrambling API documentation, and concerning enums
Jake and Michael discuss all the latest Laravel releases, tutorials, and happenings in the community.

The Stack Overflow: What it's like being a professional workplace bestie (Ep. 603)
Stack Overflow's Employee Resource Groups (ERGs) are a cornerstone of our efforts to create a diverse, inclusive, and equitable workplace.

Software Engineering Radio: SE Radio 578: Ori Mankali on Secrets Management using Distributed Fragments Cryptography
In this episode, Ori Mankali, senior VP of engineering at cloud security startup Akeyless, speaks with SE Radio's Nikhil Krishna about secrets management and the innovative use of distributed fragment cryptography (DFC).

Developer Tea: One Big Step Versus A Small Random Step
Count the cost of learning. When you choose a path towards a goal, it's absolutely critical to optimize for the cost of learning.

Shoptalk Show: 580: Chen Hui Jing and the State of CSS Survey for 2023
We're talking the State of CSS Survey, 2023 Edition, with Chen Hui Jing. What was it like helping develop the survey?

WP Builds: 339 – Are web design clients only interested in what they can see?
It is the 14th episode of our "Thinking the Unthinkable" series. The idea for today's topic came from our last episode in which we were talking about the pros and cons of no code builders.
Essential Tools for Crafting Custom Themes in WordPress: Unleash Your Creativity
Whether you're a seasoned developer or a beginner, these tools will help you unleash your creativity and build stunning custom themes in WordPress.

Introducing TokensValidation: Secure Authentication & Authorization for Web Apps
Are you looking to enhance the security of your web applications' authentication and authorization processes? Look no further! We're thrilled to introduce TokensValidation, a powerful PHP library designed to bring a new level of security to your web applications.

Authenticate With Any OAuth Provider With Laravel Socialite
In this post I will show you how to create a universal Socialite Controller that works for any socialite driver.

Implementing Temptation Bundling as a Software Engineer
In the dynamic realm of software engineering, finding ways to enhance productivity while maintaining a sense of enjoyment is a constant pursuit. One powerful strategy that holds the potential to revolutionize your approach is the concept of temptation bundling.

AI Image Moderation with Laravel Workflow
Laravel Workflow is designed to streamline and organize complex processes in applications. It allows developers to define, manage, and execute workflows seamlessly.

What are Facades in Laravel and Why Do We Use Them?
Many of beginner don't now too much about Facades, even though it's one of the must important architecture concepts in Laravel and understanding it will help to make more powerful and professional projects.

Design Patterns and Best Practices for Interacting with External APIs in Laravel
While API interactions are standard, adopting the right design patterns and best practices is essential to ensure maintainability, scalability, and reliability.
Interesting Projects, Tools and Libraries
miljan9602/bugsnag-laravel
Official Bugsnag notifier for Laravel applications.

mrthito/laravel-dhlparcel
DHL Parcel API client for Laravel.

placetopay/magento2-module-payments
Shared component for accepting online payments in Magento 2 using the PlacetoPay payment gateway.

dhiraj1site/jsonappend
A simple PHP library package to append JSON entries into a pre-existing JSON file.

chifek/user-bundle
Symfony FOSUserBundle for Symfony 5.

rutatiina/financial-accounting
Laravel Package to manage financial accounting.

markhilton/formfields
Laravel 5 form fields HTML generator sourced from Blade template engine views.

jworksuk/opengraph
OpenGraph page scrapper.

matriphe/larinfo
Display system information (IP address, OS, versions) for Laravel.

burdapraha/oc_version_number
Helper function which fixing visitors browser cache issue after your changes at CSS or javascript.
Please help us by clicking to our sponsor: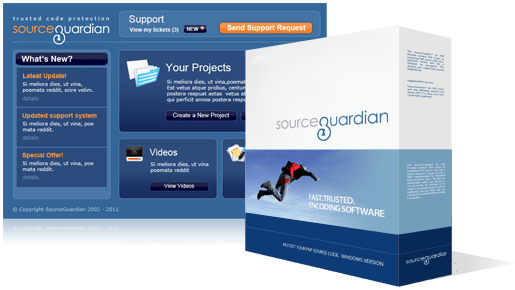 Protect your PHP Code
Why not try SourceGuardian 14.
Click here to download
a 14 Day Trial copy. Protect your code using Windows, Linux or Mac and run everywhere with our free Loaders.
So, how did you like this issue?


We are still trying to grow our list. If you find PHP Weekly useful please tweet about us! Thanks.
Also, if you have a site or blog related to PHP then please link through to our site.
unsubscribe from this list
|
update subscription preferences